By Dwayne Tingley
The St. John's Edge will hold a day-long basketball camp for players 7-14 years-old on Saturday, April 4 and team president Tyrone Levingston is not surprised the event is sold out.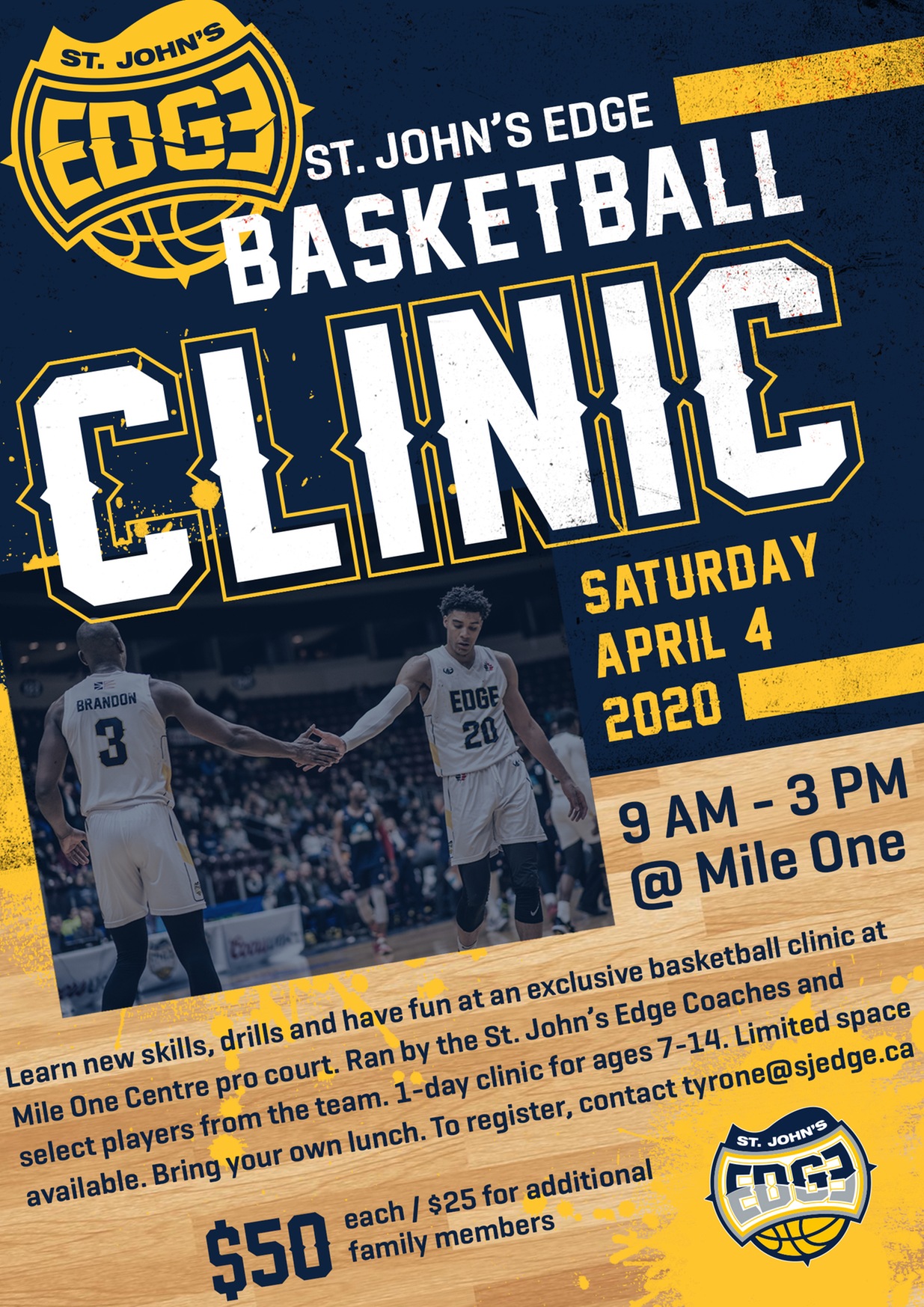 The National Basketball League of Canada club hosted a successful clinic earlier this season so the day camp, which will feature instructional sessions by Levingston as well as coaches and players from the Edge, represents the next step forward.
"We do a ton of community initiatives in which we build great relationships with the young people, and inspire them to do want to be better," Levingston said.
"Camps and clinics are always a great way to bond and build everlasting relationships with our community," he added.
The camp, which will run from 9 a.m. to 3 p.m. on the home court of the Edge at Mile One Centre, will raise the profile of the team, improve the development of the young participants and help grow basketball in the Newfoundland and Labrador capital.
"We are role models and to be able to spend intimate time with our young people, not only for skills and drills, but for answering questions, laughing and sharing is special for all of us," the team president noted.
"We hope that out of these camps and clinics, we see the next rising star in the near future."
The Edge have an 11-9 record to occupy second place in the Atlantic Division. They return to action on Thursday, when they visit the Kichener-Waterloo Titans.